The Ideal Alternative To Citrix And Microsoft RDS For Remote Access, Remote Desktop Connection And Web Application Delivery.
Robust security
Perpetual licences
User-friendly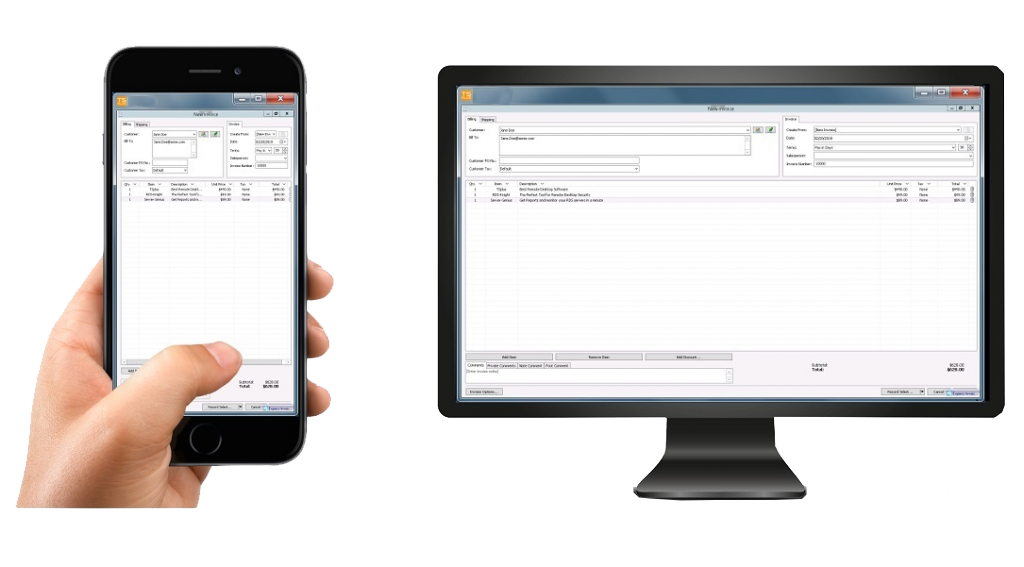 Remotely connect to your client PCs and provide instant assistance
Bsoft App Remote Access Offers A Reliable And Scalable Way To Web-Enable Any Of Your Windows Applications. Bsoft App Built-In HTML5 Empowers Users With Instant, Intuitive And Seamless Access To Windows-Based Applications And Desktops, From Any Browser On Any Device, Including PCs, Macs, Smartphones And Tablets.
With A Wide Variety Of Connection Clients And Configurations, Remote Access Is Designed With Security And Scalability At Its Core To Create A Safe Remote Environment That Is Suited To Your Needs And Can Grow With Your Business!
Remote desktop access
Application delivery
Secure connection from any device and browser
Customizable web portal
Load balancing
No Terminal Service CALs required
User-Friendly And Feature-Rich Remote Access Software
REMOTE DESKTOP ACCESS
Bsoft App Remote Access enables any Windows devices from W7 to 10 Pro and Server 2008 to 2019 to deliver individual applications and complete remote desktops via the web.
APPLICATION DELIVERY
A selection of users and/or groups will have access to the applications they need through the Bsoft App Remote Taskbar and the Bsoft App Floating Panel (no Windows "Start" menu, no Windows desktop).
SIMPLE ADMIN TOOL
The Remote Access AdminTool centralizes all the server's configuration tools, including Windows features, in one easy-to-use interface.
WEB ACCESS FROM ANY DEVICE
The Remote Access Web Server provides browser-based access to Windows applications and user desktops from all types of end-user devices, without a plugin or app to install on the device.
CUSTOMIZABLE WEB PORTAL
The Remote Access Webmaster Toolkit makes it really easy to customize Web Access pages with your company logo, colors, name, and pictures.
SECURE CONNECTIONS
Remote Access enables fully secured connections from any browser with SSH Tunneling and port forwarding over HTTP and HTTPS.
GATEWAY PORTAL
The Remote Access Gateway Portal enables access to multiple servers with web control of the user credentials and Single Sign-On (SSO).
LOAD BALANCING
The Remote Access load balancing feature can split the load between multiple servers in your cluster
HOW DOES OUR REMOTE ACCESS SOFTWARE WORK?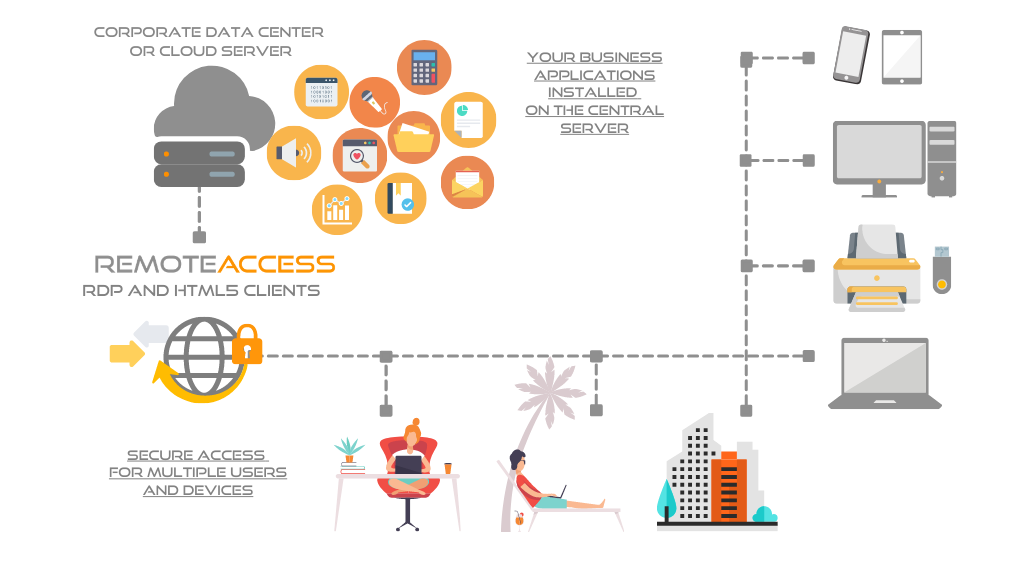 Advanced security software to keep your servers secure!
Our Unique Cyber Security Software Provides The Fundamental Protections Every Remote Server Admin Needs, And More. Activate Up To Seven Measures And Set The Right Level Of Security For Your Network. As You Use Remote Desktop To Allow Your Employees To Work From Home, Reduce Your Attack Surface And Increase Your Peace Of Mind With Bsoft Advanced Security's Powerful Features. At Home Or At The Office, Bsoft App Advanced Security Keeps Your Data Safe All-In-One Cyber Security Toolbox
2 levels of protection
One-off license purchase
100 % adapted to Bsoft App software products
Download the trial version of the Ultimate Protection (15 days, 8 features).