CPanel Is A Web-Based Server Control Panel That Simplifies The Server Resources And Website Management Tasks. With Powerful Features Such As Domain Management, Server Security, Database, And More, CPanel Provides Easy Administration Of The Resources. ICS Offers CPanel And Webhost Manager (WHM), Fully Featured Web And Admin Panel Systems. With ICS CPanel Cloud Servers, You Don't Have To Compromise On Features, Old Machines, Oversold Servers Or Price To Performance Cut.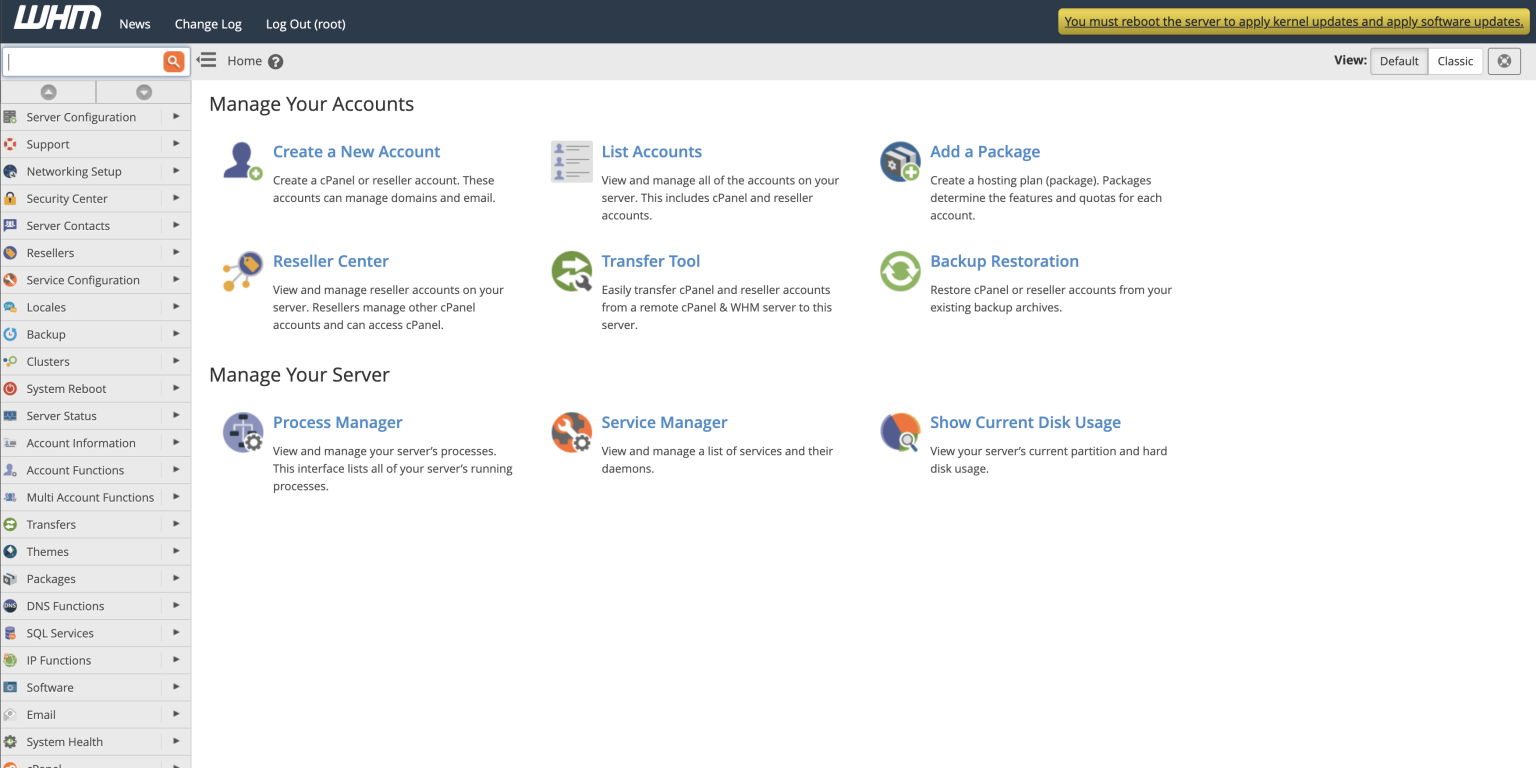 CP Series Server's Works On High-Performance Machines With WebHost Manager/CPanel Pre-Installed To Let You Get Started Quickly.
WebHost Manager Access
WHM Complete administrative access & control over the server resources.
CPanel
Manage individual account(s) as specified by the Server Administrator or Reseller
Website Management Resources
Easily upload and manage files through cPanel cloud computing servers with support for file transfers like FTP, FTPS, SFTP
Server Management Resources
With our SLA backed server, we guarantee our clients an uptime of 99.95%.
Softaculous is a great Auto Installer having 451 scripts, 1115 PHP Classes and it is still adding more. It has covered a wide array of categories so that everyone could find the required script one would need to power their Website. We help you to quickly get started with cPanel cloud servers for your development, web applications or multi-domain requirements. There is no additional license or software installation required.
| Plan | vCPUs | RAM | NVMe | OS | WHM Panel | MRC | |
| --- | --- | --- | --- | --- | --- | --- | --- |
| CL.CP1.S4 | 2 | 4 | 50gb | CentOS | SOLO / 1 Account | ₹ 2,915 | |
| CL.CP5.S8 | 4 | 8 | 100gb | CentOS | Admin / 5 Accounts | ₹ 5,230 | |
| CL.CP5.S16 | 4 | 16 | 200gb | CentOS | Admin / 5 Accounts | ₹ 7,850 | |
| CL.CP30.S8 | 4 | 8 | 100gb | CentOS | Pro / 30 Accounts | ₹ 6,055 | |
| CL.CP30.S16 | 4 | 16 | 200gb | CentOS | Pro / 30 Accounts | ₹ 8,675 | |
| CL.CP100.S16 | 8 | 16 | 500gb | CentOS | Premier / 100 Accounts | ₹ 13,010 | |
| CL.CP100.S32 | 8 | 32 | 500gb | CentOS | Premier / 100 Accounts | ₹ 16,850 | |
| CL.CP100.S64 | 16 | 64 | 1000gb | CentOS | Premier / 100 Accounts | ₹ 29,950 | |