What is A Dedicated Server?
A type of remote server dedicated to a single company or application is called a dedicated server. Dedicated servers are more expensive than shared hosting plans, and they should ideally be managed and hosted by a managed cloud service provider (CSP) or by a hosting service provider (ICS). Because it is more expensive, a dedicated server is more limited and isn't shared with any other client website, service, or application. The cost of a dedicated server includes all the resources required for an optimal website operation. Compared to shared hosting solutions, the higher cost of a dedicated server will ultimately translate into better value, stronger performance, and robust security.
Dedicated servers are more expensive to buy than other types of servers, despite their power. A single system in a network that is set aside to meet the needs of a single client is known as a dedicated server. The corresponding dedicated server is frequently a rented service under the dedicated internet hosting model, where customers technically rent the relevant server, computing resources, and a web connection from the online hosting service provider.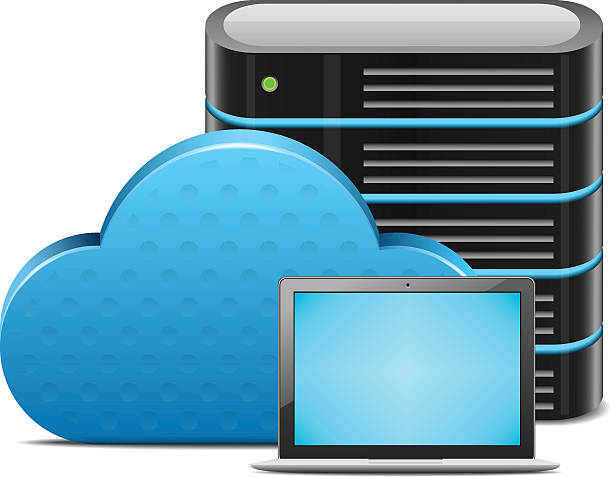 Benefits of Buying Dedicated Server Hosting
Even though dedicated servers are slightly little more expensive than other hosting options, they are specifically designed to meet the needs of individual clients without sacrificing functionality, speed, or security. Clients have complete control over their dedicated server in addition to root access. Practicality is provided by a dedicated server, which functions as a backend provider's virtual in-house server under close supervision, hosting processes for the client. To display a range of server-based services, the client establishes a remote connection with the dedicated server via the internet. Information storage and end-user data handling are two examples of applications or services that could be hosted on a dedicated server. Additionally, an organization could use a dedicated server internally.
Other Distinct Features Of Our Dedicated Server
Root Access
It offers complete control over the servers. Clients can run customized firewall applications, and can control data usage policy effortlessly.
Free Setup of Servers & Upgradation
Our IT experts offer the best, quickest and most reliable server setup and upgradation.
High-bandwidth Servers
All of our servers are high-bandwidth powered by premier network connection providers.
Anti-Spam & Anti-Virus Protection
We ensure your email is best protected from virus and spam.
Outstanding Support
24*7 Technical support via Live Chat, Phone or Email, and Server Monitoring.
99.95% Guaranteed Uptime
With our SLA backed server, we guarantee our clients an uptime of 99.95%.
Dedicated Server Pricing And Best Value Plans
The advantages of owing state-of-the-art data center are many. First, we are at the absolute control of every hardware, so we upgrade our infrastructure regularly. Second, we can provide dedicated servers and other services at cost that no other provider can. This explains our affordable dedicated server pricing.
We Help You To Buy The Best Dedicated Server Plan From Our Wide Range Viewable Below
Dedicated Servers – STARTER PLANS
Processor Model
Physical Cores
Logical vCores
Clock Speed
RAM (GB) 2999 MHz
PRIMARY DRIVE
Secondary Drive
RAID CARD
Price per month
E2136 / E2236 / E5-1650v3 / E5-2643v3
6
12
>= 3.3 Ghz
32 GB
2 X 480 GB
Add-On
Included
₹11,200
E2136 / E2236 / E5-1650v3 / E5-2643v3
6
12
>= 3.3 Ghz
64 GB
2 X 480 GB
Add-On
Included
₹13200
E5-1650v3 / E5-2643v3
6
12
>= 3.3 Ghz
128 GB
2 X 480 GB
Add-On
Included
₹17200
E5-2640V3 (Octa-Core)
8
16
>= 2.4 Ghz
64 GB
2 X 480 GB
Add-On
Included
₹13400
E5-2640V3 (8 Core)
8
16
>= 2.4 Ghz
128 GB
2 X 480 GB
Add-On
Included
₹17400
E5-2640 V4 (Deca-Core at 2.4GHz)
10
20
>= 2.4 Ghz
64 GB
2 X 480 GB
Add-On
Included
₹14400
Single Decacore / E5-2640 V4 (10 Core at 2.4GHz)
10
20
>= 2.4 Ghz
128 GB
2 X 480 GB
Add-On
Included
₹18400
E5-2673 v3 (12 Core) / E5-2678 v3 (12 Core)
12
24
>= 2.4 Ghz
64 GB
2 X 480 GB
Add-On
Included
₹15600
Single 12-Core / E5-2673 V3 (12 Core at 2.3GHz) / E5-2678 V3
12
24
>= 2.4 Ghz
128 GB
2 X 480 GB
Add-On
Included
₹19600
E5-2680 V4 (14 Core) / E5-2697 V3 (14 Core)
14
28
>= 2.4 Ghz
64 GB
2 X 480 GB
Add-On
Included
₹16400
Single 14-Core / E5-2680 V4 (14 Core at 2.4GHz) / E5-2697 V3
14
28
>= 2.4 Ghz
128 GB
2 X 480 GB
Add-On
Add-On
₹20400
DEDICATED SERVERS – PREMIUM PLANS
Processor Model
Physical Cores
Logical vCores
Clock Speed
RAM (GB) 2999 MHz
PRIMARY DRIVE
Secondary Drive
RAID CARD
Price per month
Dual E5-2640v3 (16 Core)
16
32
>= 2.4 Ghz
128
2 X 480 GB
Add-On
Included
₹ 23,600
Dual E5-2640v3 (16 Core)
16
32
>= 2.4 Ghz
256
2 X 480 GB
Add-On
Included
₹ 31,600
Dual E5-2640 v4 (20 Core)
20
40
>= 2.4 Ghz
128
2 X 480 GB
Add-On
Included
₹ 25,000
Dual E5-2640 v4 (20 Core)
20
40
>= 2.4 Ghz
256
2 X 480 GB
Add-On
Included
₹ 31,600
Dual E5-2673 v3 (24 Core)
24
48
>= 2.4 Ghz
64
2 X 480 GB
Add-On
Included
₹ 23,800
Dual E5-2673 v3 (24 Core)
24
48
>= 2.4 Ghz
128
2 X 480 GB
Add-On
Included
₹ 26,800
Dual E5-2673 v3 (24 Core)
24
48
>= 2.4 Ghz
256
2 X 480 GB
Add-On
Included
₹ 31,600
Processor Model
Physical Cores
Logical vCores
Clock Speed
RAM (GB) 2999 MHz
PRIMARY DRIVE
Secondary Drive
RAID CARD
Price per month
Intel xeon 6226R Gold Processor
16
32
>=2.9 Ghz
192
2 X 480 GB
Add-On
Included
₹ 45,992

Intel xeon 6226R Gold Processor
16
32
>=2.9 Ghz
384
2 X 480 GB
Add-On
Included
₹ 55,496
Dual Intel xeon 6226R Gold Processor
32
64
>=2.9 Ghz
384
2 X 480 GB
Add-On
Included
₹ 65,000
Dual Intel xeon 6226R Gold Processor
32
64
>=2.9 Ghz
768
2 X 480 GB
Add-On
Included
₹ 82,820
Dual Intel xeon 6226R Gold Processor
32
64
>=2.9 Ghz
1536
2 X 480 GB
Add-On
Included
₹ 1,18,820
| | | | |
| --- | --- | --- | --- |
| 480 GB Enterprise SSD | 480 GB SSD | ₹ 1,200 | |
| 960 GB Enterprise SSD | 960 GB SSD | ₹ 2,000 | |
| 1.92 TB Enterprise SSD | 1.92 TB SSD | ₹ 3,000 | |
| 3.84 TB Enterprise SSD | 3.84 TB SSD | ₹ 5,000 | |
| 3.2 TB NVMe (Platinum Servers Only) | 3.2 TB NVMe | ₹ 3,690 | |
| 6.4 TB NVMe (Platinum Servers Only) | 6.4 TB NVMe | ₹ 7,150 | |
| 15.3 TB NVMe (Platinum Servers Only) | 15.3 TB NVMe | ₹ 15,400 | |